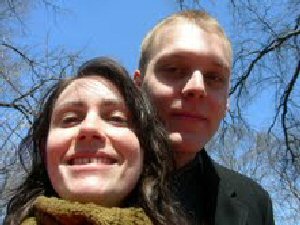 It all started at the CIA — not that CIA — the one in Hyde Park, New York. At the Culinary Institute of America we learned not only to become chefs, but were lucky enough to immediately find jobs at some of the best restaurants in New York City.
For us, cooking is not just a profession, it's an art, an interest and part of good living. The idea is not that every dish and every meal has to be a gourmet experience, but rather than good cooking represents what's right, appropriate and well-done at any given moment.
As much as we've enjoyed New York, we know that good cooking is not confined to the Big Apple. Across America there are wonderful places to eat, terrific farms and ranches, exceptional inns, hideaways, diners, grills, stands, clubs, saloons, bars and restaurants. Some are expensive,. some are cheap, but what makes them right is the combination of ingredients, preparation, service, ambiance and price that fits with the people they serve.
The result is that you can have a great experience at the best restaurants — and sometimes the "best" restaurant is merely that little place that does great hamburgers and knows your name.
Being young, we want to know more about our profession and more about America. And so this blog exists to share our experiences with you as we travel across the country, to mention great places that maybe are not well known, to take a few turns in local kitchens and to learn from local chefs.
Please join in our quest. We're interested in your views, your recommendations and your recipes. Be part of our community — and thank you for allowing us to be part of yours.