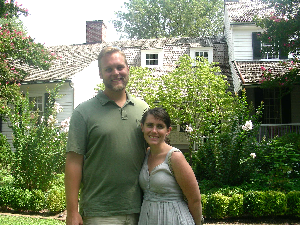 The Pearl Café has been named the best restaurant on Canada's Prince Edward Island by the Guardian newspaper.
"Bringing a remarkable level of culinary creativity to The Pearl's magical hospitality has created an absolutely superb restaurant. I honestly feel it's a clear No. 1 in the province this summer," said restaurant reviewer Bob Gray.
The restaurant, owned by Maxine Delaney, includes work by local artists, crafted pottery at each setting and fresh flowers.
"It might be the most beautiful spot to eat on P.E.I.," said the paper, in a review entitled The Pearl Café a true gem.
After a year spent traveling across Canada, the United States and much of Europe, Amanda and Brian — our Chefs on the Road — decided to work on Prince Edward Island where they can overlook the Atlantic Ocean.
"This season, The Pearl has a new chef — and not just any chef," wrote the paper. "Brian Kaderavek's most recent positions have been as head sous chef at New York's much-celebrated Aquavit restaurant and then executive chef at Aquavit's sister restaurant, AQ Kafe."
"Everything was superb," said the review, "but special mention surprisingly goes to the perogies, of all things. The gouda-onion filling was stunningly delicious, and combined with a just-right pear chutney and a brown butter sauce, the relatively pedestrian (for P.E.I). choice of scallops was made into something intriguing and unique."
The paper lauded the work of pastry chef Amanda Miller.
"How about a little fresh watermelon sorbet? OK, great — with a fresh lemon shortbread cookie that melted in the mouth even faster than the sorbet."
And, said the paper, "chocolate mousse with port-marinated cherries wasn't a bad choice either."
Amanda and Brian will be at the Pearl Café until October, so if you're heading to the beautiful Prince Edward Island this season please make a point to look them up.