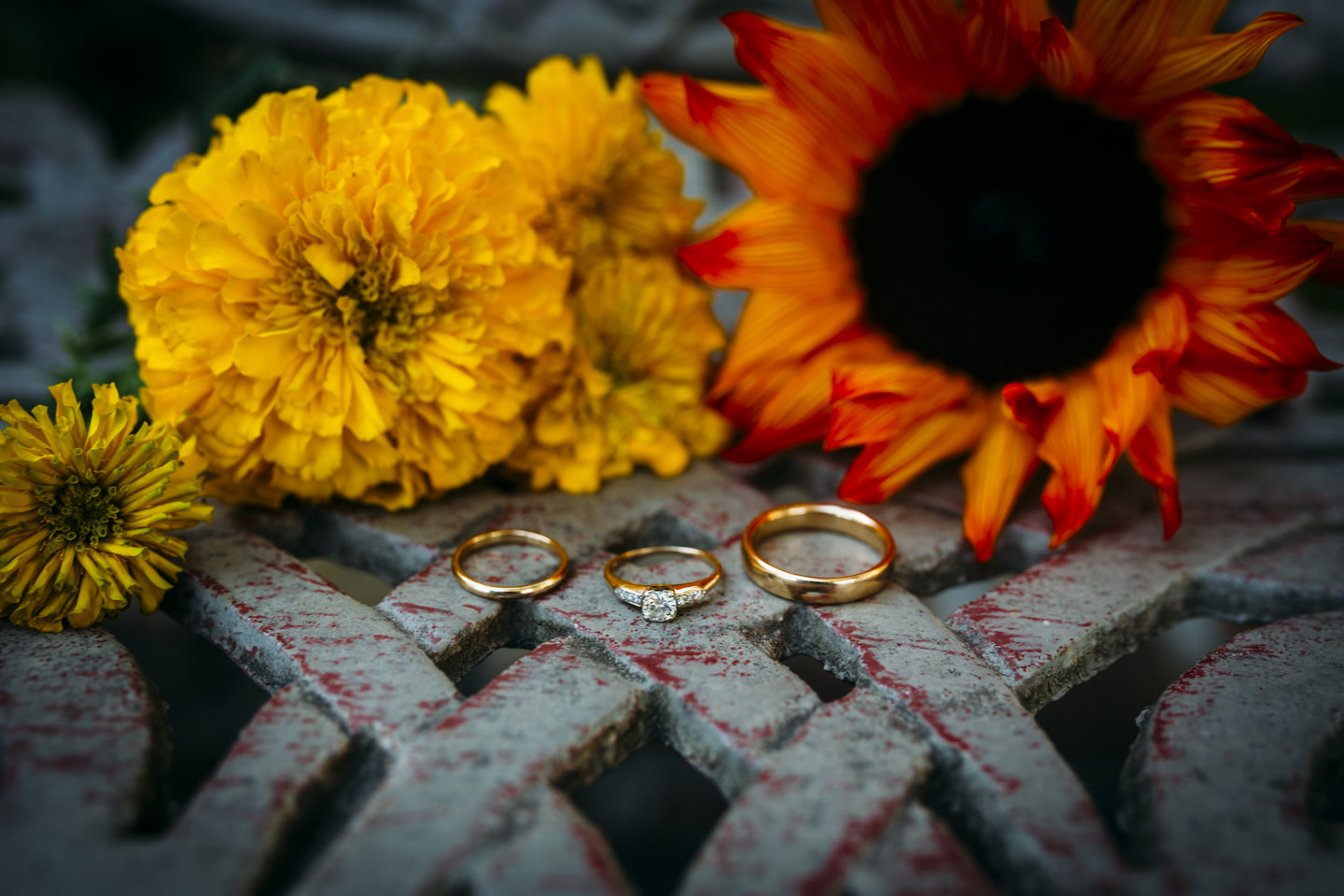 Amanda and I were engaged September 19, 2013.  After some deliberation we decided to have our wedding in New Orleans.  During a meeting at a favorite bar Cane and Table, Amanda and I sketched out our wedding plans.  The venue would be the Benachai house, a big old Antebellum mansion of  Esplanade Avenue, the date November 9th.  We chose a Sunday so that all of our friends from the restaurants (Cochon, Peche, Butcher and Herbsaint) could attend (the restaurants were closed that day).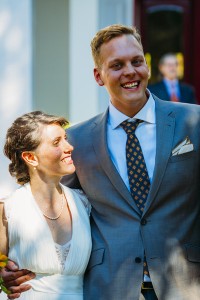 Two days proceeding the wedding Amanda and I hosted a "Gumbo Party at our home in Bayou St. John so that some of our out of town guests could see our digs and get together.  We served chicken and andouille gumbo, vegetarian gumbo, cured meats from Butcher, cheese, red beans and rice, beverages, cookies, pumpkin cake.  about 40 friends and family visited over the course of the evening and ate most of the food!  It was fun to cook some classic New Orleans homestyle dishes for our guests.
For the rehearsal dinner we recruited the help or our two lovely and talented friends Amy Marvel and Matt Hayashi.  Amanda and I met with Amy and Matt at Oxalis in the Bywater neighborhood of New Orleans to decide the menu for our groom-hosted dinner.  After several drinks and plenty of talk about Italian food, we decided that what we really wanted to to serve and cook was Southern fried chicken.
Seventy out of town guests came to the dinner The Tigermen Den, and old house turned event space with an authentic New Orleans ambiance.  Amy provided amazing wine and a batch cocktail.  Matthew worked his magic serving delicate salads and vegetable dishes preceding the fried chicken.  Lemon bars, brownies and seasonal citrus were served for dessert.  Our closest relations were all seated elbow to elbow at communal tables; talking, laughing and eating delicious, carefully prepared food.  We were already on the cloud that we stayed on throughout our wedding day and well beyond.  Amy and Matt did a wonderful job- if you would like to experience there exquisite food and hospitality visit them at Four Calendar Cafe at Faubourg Wines on Tuesdays evenings (check schedule).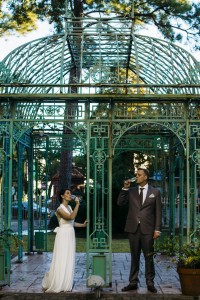 Champagne and doughnut holes awaited the guests at the wedding.  We had a noon ceremony performed by our mothers and fathers.  The weather was perfect.  Afterwards, our guests were invited to the back of Benachi House where music, food and beverage.  I made an impromptu toast on the back porch, thanking everyone for coming and inviting them to enjoy the wine and batch cocktails being served on the porch near where I was standing.  Amanda and I teared up a bit looking over the courtyard and seeing so many family and friends supporting us.  In addition to the wine and cocktail area on the outdoor patio there was a library inside the old house that was set up as a self serve "speakeasy" cocktail bar.  Included were good bottles of liquor and mixers needed to concoct old fashions, martinis, sazeracs and more!  It was a fun surprise for those inclined to enjoy such libations.
Cristina Volkner was our events coordinator through link Restaurant Group's catering department Calcasieu.  She did an amazing job taking care of all Amanda and I's  needs and ensuring that everything was taken care of without us having to worry.  She did nice fall decorations including streamers and pompoms over the front porch where we had our ceremony and gourds and other fall decorations in the back, giving the wedding just enough attention to detail to boost up the charm factor without going overboard.  She also oversaw the wonderful staff whom took great care of us all our guests.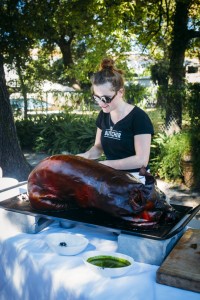 The pig, beef, and salads were cooked and served by Mitch Arens and the wonderful staff of Calciesieu kitchen.  As Amanda and I went through the line together, Camille reached her tongs all the way up into the head of the pig to serve us the succulent cheeks, or otherwise, the best part!  Brocolli salad with pecan and raisins, pickled shrimp, deviled eggs, pasta salad, tri-tip beef on the Webber grill and more were served to us and the guests, and all was delicious!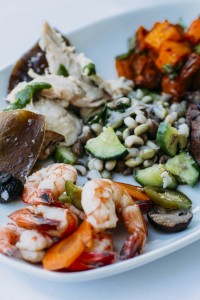 For dessert Amanda wanted pie!  We decided on chocolate pudding pie, lemon pie and seasonal apple pie.  Our friend and sous chef in the pastry department of Link Restaurant Group, Elizabeth Davies crafted beautiful pies. They were served in the wonderful front parlor of the Benachi House; the afternoon sun angled in through the floor to ceiling windows as Amanda and I performed the ceremonial cutting.  Also, big bowls (or, as Amanda says "vats") of whipped cream were served with the pie, much to the amazed astonishment of some of our younger guests!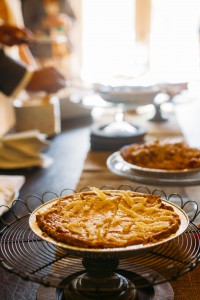 Thank you so very much to all who attended and helped with our wedding.  It is a day that Amanda and I will never forget!
P.S. Thanks to our talented photographer Lindsey Glatz. Look her up if you are getting married in NOLA.